This is what I look like on our coaching calls. (Outfit, hair, and hand position subject to change)
 Let's start with a complimentary coaching session so that we can get to know each other within the context of client and coach.
FYI, this is not a sales call and I am not a salesperson.
This is a no obligation, no pressure, no stress zone of human connection.
We'll talk about what's happening in your life: What areas feel stuck and unappealing at the moment? What would bring more enjoyment, satisfaction, and fulfillment into your world?
My primary intention is that you leave the session feeling deeply seen and heard. Beyond that, I hope you feel inspired, uplifted, and emboldened by some new insights and ideas to consider and implement.
After we've both let the experience of the session digest, maybe we'll end up entering into a more formal coaching arrangement, or maybe our time together will feel complete.
It's a win-win either way.
If we're both ready to continue the party, you'll read and acknowledge my coaching agreement, provide an emergency contact (explained in the coaching agreement), and we're up and running!
Because I value flexibility and easeful flow, you can schedule and pay as you go:
60-minute Zoom sessions are $75.
Easy peasy lemon squeezy!
Coaching with me gets you...
a safe space to come as you are and grow into whoever you want to be.

a caring set of outside eyes to help you gain new insights and perspectives about yourself and your life. 

an enthusiastic cheerleader who will help you celebrate every step of your journey.

a mindful guide who will help you ease stress by accessing presence, self compassion, and self love.

a gentle, supportive confidant AND a snarky, f-bomb dropping comedian depending on what the mood calls for.
But don't just take my word for it...
Testimonials & Endorsements
Bridget Weitzel
Amy is a phenomenal mindset coach who can help guide you in whatever journey you are on. She has helped me break through blocks I didn't even know I had, all while allowing me to feel safe, supported, and empowered.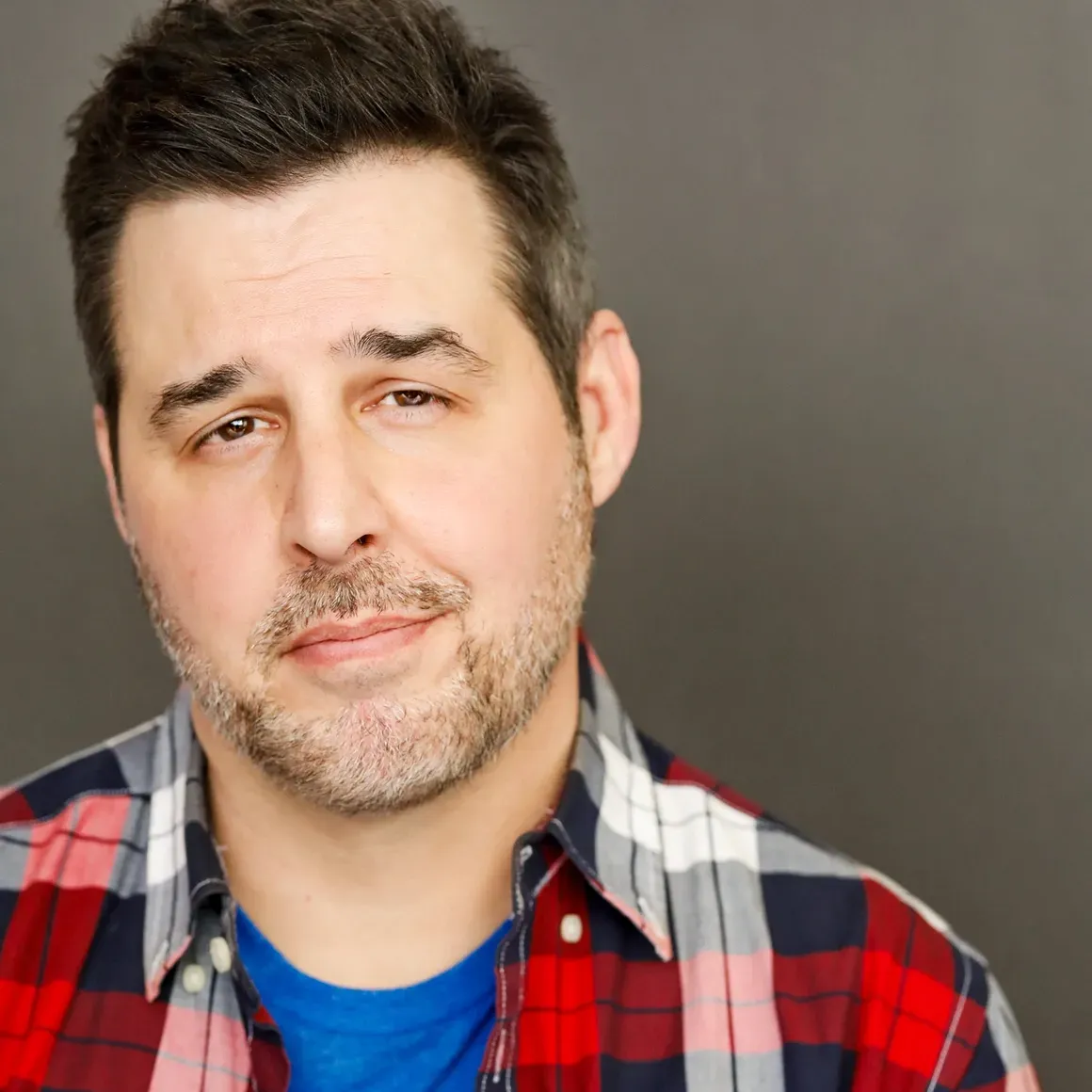 John M. Keating
Working with Amy has made a huge difference in my mindset and approach to challenges I face, both professionally and personally. Amy is such a warm, caring person and that comes through in her coaching. I can't count all of the times she's brought up a topic and I've thought "oh, yeah...that's a really great way to look at it". Doing so has helped me push aside so much of the garbage thoughts that sneak in from time to time and pivot on them to a much more helpful approach. I can't recommend working with Amy highly enough!
Thomas Edward
Amy helps me connect with my true self. After the loss of my mother, Amy has helped me navigate grief with an approach that is both gentle and direct, guiding me to embrace the underlying feelings, and helping me focus on much-needed self-care. Amy helps me identify core mindset shifts which are helping me launch a new business without sacrificing my wellbeing. Time with Amy is as natural and comfortable as hanging with a friend, but enlightening as though I've had a conversation with my inner self. I feel clarity and empowerment every time we meet. Thanks so much Amy!
Judith Shelton
I started working with Amy halfway through the pandemic and it has been the best way to ground myself during such a tumultuous time. My life has gently shifted, gradually aligning with my goals in an organic, authentic way. Amy is a wonderful coach! She is professional while still being caring and effective. We set goals, examine perspectives, make plans, and check in on those plans. She helps me daydream, something I've never been good at, which helps me recognize the exciting possibilities for my life. I leave each session feeling inspired and more at ease with who I am.
Kara S.
Working with Amy has been an absolute game changer. I feel more confident in my work, more confident in myself, and more confident in my daily life. I approach my work with a stronger sense of peace and trust. My creativity is at an all time high, and my performances are more honest and grounded. I couldn't recommend enough!
Jeannette Maw
Master Certified Coach and Founder of Good Vibe University
I'm referring fellow creators to Amy Schloerb, The Aligned Actor. She knows Law of Attraction through and through. I really like what she's up to.
Lisa M. Hayes
Founder and Dean of Academics of The Coaching Guild
Amy Schloerb is an uncommon coach because Amy has a distinctive ability to listen to what is being said and hear the unedited truth that is not yet spoken. I often describe Amy as an exceptional listener. However, that doesn't fully quantify the intuitive listening Amy brings to her client work.
Amy is skilled, experienced, and whole-heartedly compassionate.
She is also bold, concise, and disarmingly firm.
She can deliver insights that would sound confronting coming from any other coach in a way that feels like being seen in the most supportive way. Amy's work is never jarring but always honest and progressive.
As a coach, I have access to many brilliant coaches in my world. I have the best of the best in pretty much any genre on speed-dial. From that perspective, I can say with unwavering confidence, Amy is a gifted, effective, and generous coach. Working with Amy is always going to be a life-changing investment.
Clarify what you truly want for your life, and craft a plan to create it.
Envision (and implement!) an energy boosting self care plan so you can enjoy your life and create your amazing future with ease.
Identify and eliminate self-imposed limitations that are keeping you stuck.
Tame your brain gremlins and hand the megaphone of your mind to your inner cheerleader.
Create affirmations that serve your forward momentum AND the plan to actually use them.
Tune into and trust your own inner guidance and intuition.
Create a rewarding habit of celebrating your progress.
Add more joy to your daily life.
Set up your Complimentary Session!
Let's Connect!
.................................
To get started, please fill out this form. I'll connect with you via email and we'll set up a session time.
I Believe in Equitable Access to Coaching
More about me and my approach to coaching...
I call myself "The Aligned Actor" because I love alliteration, and I live my life by first aligning with my goals and desires, and then taking inspired action to manifest them. I get clear on what I want, why I want it, what it feels like, and who I have to become to get it. That place of aligned clarity allows me to stay inspired and motivated as I make shifts in myself and take the necessary actions to get myself there.
I can help you align and act within your own life.
I believe we live in a supportive, focus-driven universe. Wherever we choose to focus our attention dictates what we will continue to observe in our reality. I decide to focus on appreciation, I notice more things to appreciate. I decide to focus on ease, I notice how my tasks end up being easier than I thought they'd be. I decide to focus on red cars, sure enough, my brain notices every single red car on the road.
Our emotional state is not the method by which we manifest. Focus first, feelings to follow (but not required). We cannot strong arm our emotions into alignment, and to try to do so is toxic and potentially damaging (ask me how I know). I choose self love, nurturing, and caring for myself through ALL my highs and lows.
All vibes are welcome in my world. Like they say, "You have to feel it to heal it." Pretending to deny the crappy stuff in life doesn't magically make it disappear or help us cope with it any better. It just stalls our genuine progression back to feeling good, back to feeling empowered, back to feeling inspired to make whatever change is necessary.
I will see you, accept you, and honor you exactly where you are and help you find your way to wherever you want to be in life. My skills as an actress make me an intuitive, open-hearted coach. Acting and coaching are both about immersing yourself fully in the present moment - listening, responding, exploring, sharing, and creating with total empathy and vulnerability. We will play, create, align, and have so much fun celebrating every step of your journey.
Together, we will discover what works best for you and the life you are creating.
P.S.
We are all doing the best we can at all times. Laughter is potent medicine; "ugly" crying is nurturing; doing both simultaneously is beautiful, complex human-ing at its best. Music has the power to move us - mind, body, and spirit. Self care is a daily, non-negotiable essential and WAY simpler than the beauty industry wants us to believe. *Imagination is a powerful resource. Everyone is worthy and deserving.